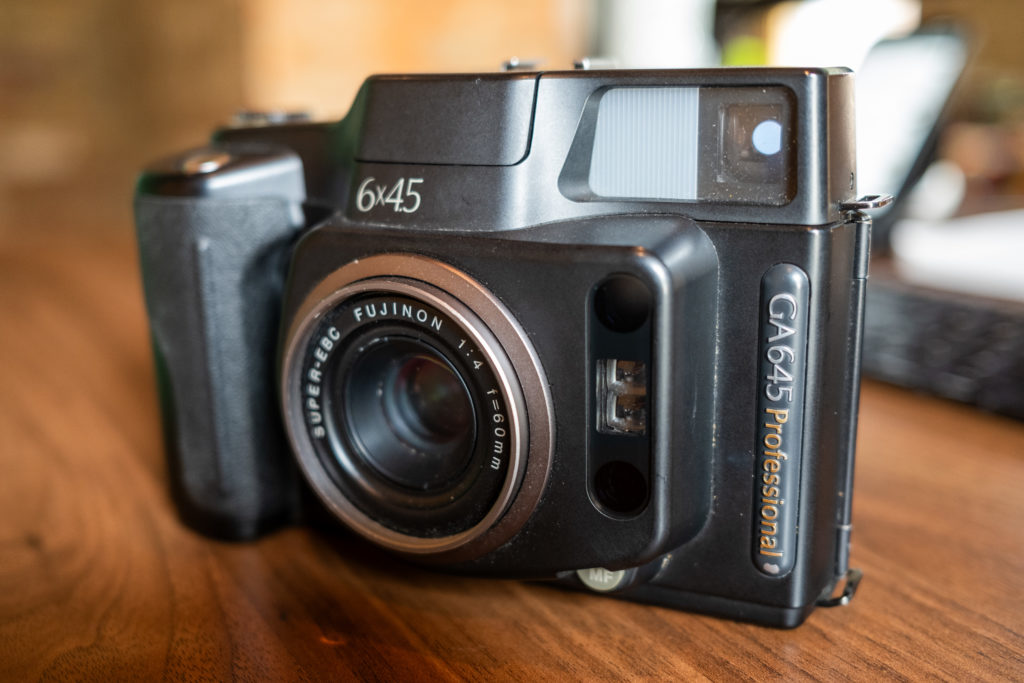 As I've experimented with different medium format film cameras, I've found some that I've loved and others that weren't quite right for me (such as the Pentax 67II that I recently sold). But somehow, the Fujifilm GA645 straddles that line. While I'm using it, I'm frustrated by some of its more annoying quirks. But when I get my film developed and look at the results, I love what I see.
I became interested in the 645 format because it seemed to provide a sweet spot when it comes to image quality, camera size, and number of shots per roll. Each exposure on a 645 camera is 56×42 mm, which may not seem significantly larger than the 24×36 mm exposure of a 35mm film camera, but it's actually about 2.7× the surface area. You can clearly tell a difference in resolution when comparing digital scans of the two formats.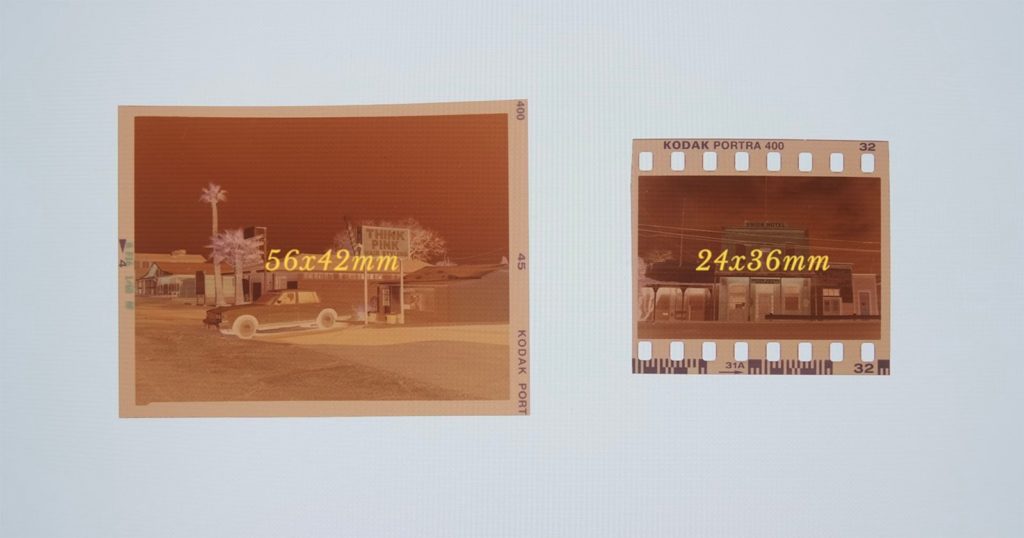 645 cameras get 15-16 shots out of a roll of medium format 120 film, as opposed to a larger medium format aspect ratio like 6×7, which only gets 10 shots per roll. That means I'm stopping to reload film less often and spending less per shot compared to 6×7, but still getting noticeably higher quality than 35mm film.
After deciding to give the 645 format a try, I decided to go with the Fujifilm GA645. It's small and light, as far as medium format cameras go–it feels roughly the same size and weight as my Nikon F6, which is my current preferred 35mm SLR. It also has a number of convenient features that are common in 35mm cameras but less common in medium format, such as automatic film advance, autofocus, and built-in metering which enables aperture priority and program modes.
I have the original GA645, which was released in 1995 and has a prime 60mm f/4 lens (that's 37.2mm in 35mm equivalent, which is a bit wider than I prefer). Several other versions of this camera were released between 1995 and 1998 with different focal lengths and more advanced features. The strangest is the Fujifilm GA645Zi which has a "55-90mm" zoom lens that cannot be zoomed freely–it can only adjust to 4 predefined focal lengths within that range (55, 65, 75 and 90mm).
The biggest dealbreaker of this camera for me is the behavior of the autofocus and how it interacts with composing your image. Since this is a rangefinder camera, you compose your image through a viewfinder that contains a rectangle for framing your image and a centered crosshair used for the autofocus. To focus your image, you point the crosshair at the object you'd like to focus on and press the shutter button half-way. At that point, the rectangle will resize based on the distance to the object you've focused on. However, only the the top and left sides of the rectangle move inward, while the crosshair and bottom and left sizes of the rectangle stay fixed. Now, the crosshair is either slightly or extremely off-center (depending on how much the rectangle resized), which I find to be very distracting when composing an image.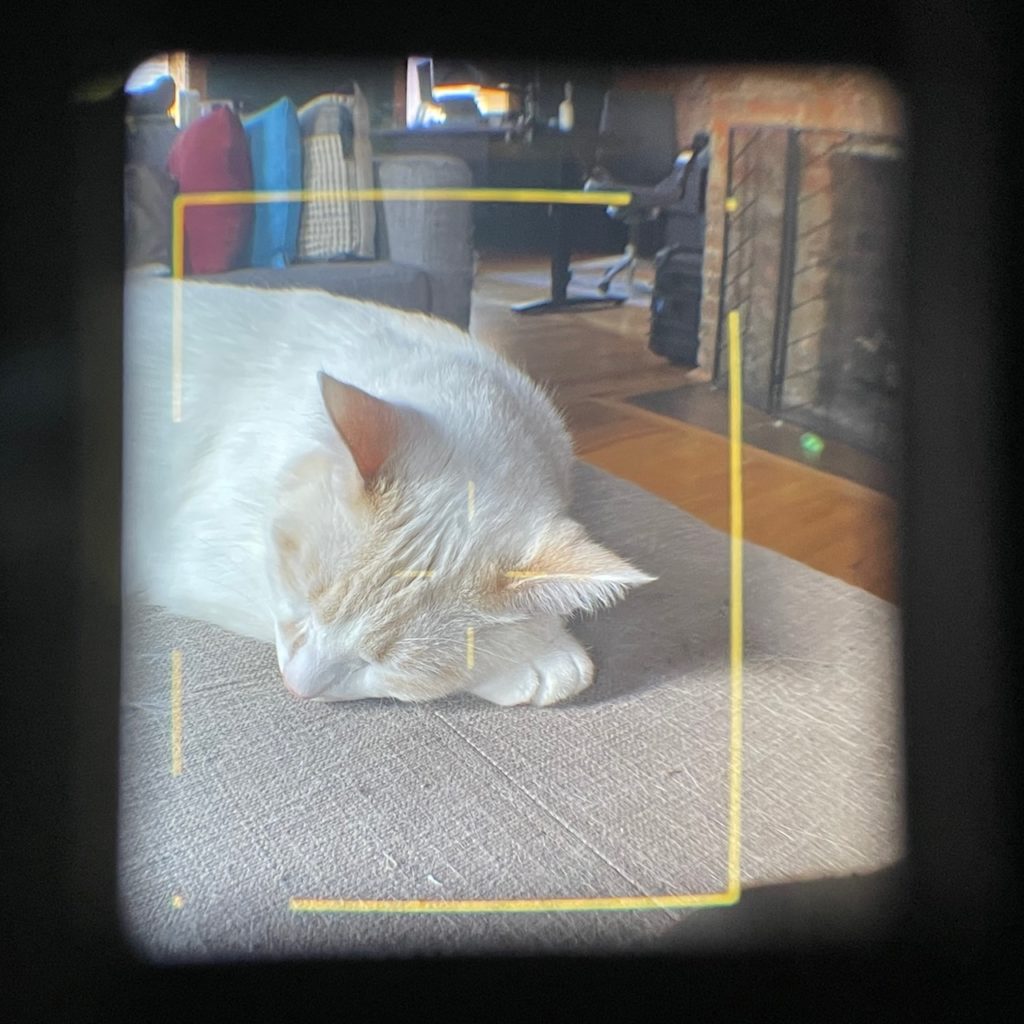 Another unfortunate quirk of the autofocus system is that sometimes it's just…off. I have taken a number of photos with the GA645 that I love, except that the subject is out-of-focus just enough to be noticeable and distracting, so the image is not usable. (I have seen other reviewers pointing out this problem, so I think this is a flaw with all GA645s and is not unique to my specific camera.) And if you don't want to use autofocus, your only other option is manually zone focusing using the distance displayed on the LCD screen. There is no patch in the viewfinder and focus ring like you would find on most other rangefinder cameras.
Because of these issues, I haven't found myself taking the camera out very often.
---
Here are some of my favorite shots I've taken in various walks around Cincinnati with the Fujifilm GA645:
---
I also took the Fujifilm GA645 on a trip to Las Vegas and the Mojave Desert with friends (see Phil's post about the trip) in the summer of 2021:
---
I think 645 is a great photography format, but the Fujifilm GA645 isn't the right camera for me. So, I made the decision to pick up a different 645 camera and give it a try… I'll write about that camera once I've put a few more rolls through it. Assuming it goes well, I'll be listing the GA645 for sale and maybe it'll end up in the hands of someone who appreciates it more.
For more about this camera, check out: